Autonomous drone saves life of cardiac arrest patient
"If it wasn't for the drone I probably wouldn't be here"

said the man whose currently alive thanks to, in part, the assistance of a drone.
A 71 year-old man can consider himself lucky to be alive after an autonomous drone helped save his life by delivering a defibrillator.
The man was shovelling snow outside his house in Trollhättan, Sweden, in early December, when he suddenly had a cardiac arrest.
Out of luck, Doctor Mustafa Ali happened to be on his way to work in the local hospital when he saw the man collapsed in the driveway through his car window.
Dr. Ali performed CPR on the patient and dialed 112 (the emergency number in Sweden), before surprisingly noticing a drone carrying a defibrillator above his head.
"I immediately understood that something was wrong and rushed to help. The man had no pulse, so I started doing CPR while asking another bystander to call 112. Just minutes later, I saw something flying above my head. It was a drone with a defibrillator!"

said Dr. Ali
It reportedly took just over 3 minutes for the defibrillator to arrive at the disposal of the doctor, before any ambulance had arrived.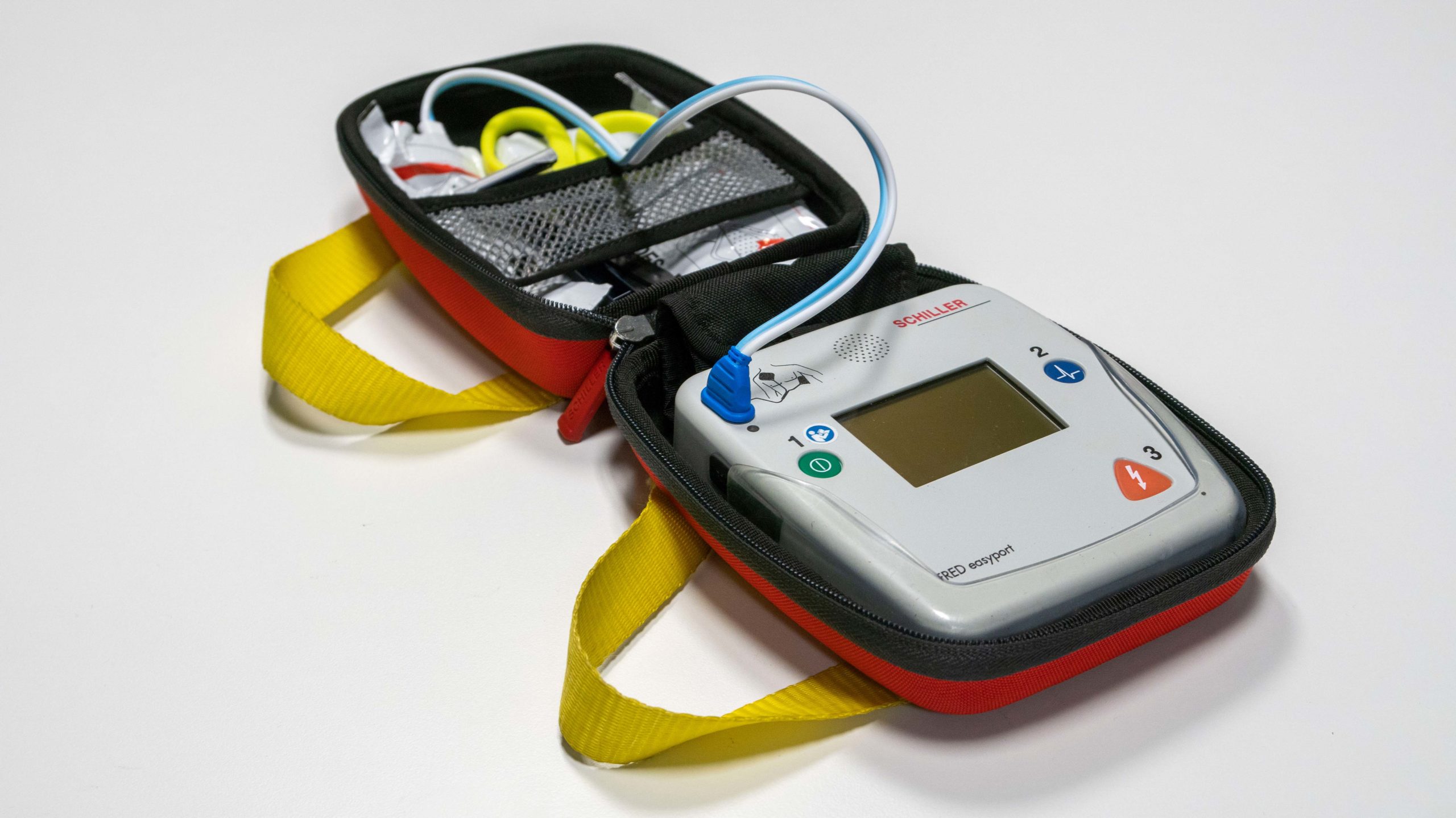 Thanks to the defibrillator, life-saving treatment was given to the patient and in the end his life was saved.
The patient was clearly thankful for the technology and believes it should be more widely used, stating:
"This is a truly revolutionary technology that needs to be implemented all over; sudden cardiac arrests can happen to anyone"
The drone delivery system is developed and operated by Everdrone, called 'Everdrone's Emergency Medical Aerial Delivery' (EMADE).
"This is an excellent real-world example of how Everdrone's cutting-edge drone technology, fully integrated with emergency dispatch, can minimize the time for access to life-saving AED equipment"

says Mats Sällström, CEO of Everdrone.
It's indicative of the potentiality of drones, especially in the medical field.
Not only is it speeding up emergency services, as seen in this article, but hospitals are also using them to send medical supplies, blood tests and even vaccines rapidly and reliably to remote areas which were once inaccessible.
It is a recurrent trend that people living in rural or remote areas have shorter lives than others living in urban areas. Drones may be one method to put a halt to this tendency.
Currently Everdrone's EMADE drone service can reach 200,000 Swedish residents, which it plans to expand later this year.
Sources:
For the first time in medical history, an autonomous drone helps save the life of a cardiac arrest patient. (2022). Retrieved 7 January 2022, from https://everdrone.com/news/2022/01/04/for-the-first-time-in-medical-history-an-autonomous-drone-helps-save-the-life-of-a-cardiac-arrest-patient/
When he's not watching his soccer, or cheering on his team Juventus, Marco enjoys writing about technology.
Latest posts by Marco Gava
(see all)
Tags In